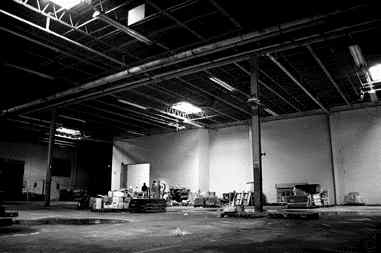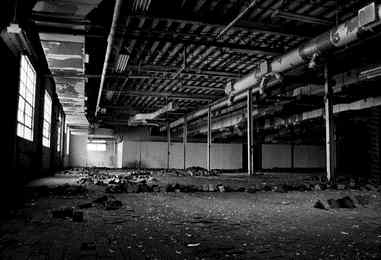 The Tube Company is a vacant tube and canister factory in Bloomfield, NJ, just feet away the Essex County dog park, the Garden State Parkway and Watsessing Elementary School. Abandoned about five years ago and now an eyesore, the partially-boarded up factory is now the planned site of a new housing complex. But members of the Watsessing Heights Neighborhood Association are worried about toxic chemicals that could be released if the factory is demolished and the soil excavated for construction -- particularly since the factory is right across the street from the school's playground. (This picture shows the boarded-up building, right behind the playground, that housed the plant's business office, but there was still an old sign on that building warning Danger: Flammable Liquors.)
The chemical they're specifically worried about is TCE, or trichloroethylene, which was used for cleaning molds in the factory. In 1990, according to Kevin Pyle, one of the citizen-activists, levels of TCE at the site were at 190 parts per billion -- or 190 times the allowable level. By 1994, levels were down to 14 ppb, but that was still 14 times the safe limit.
When Pyle and Erin Ihde first brought this up with the state Department of Environmental Protection earlier this summer, they got word that the site had been exempted from DEP cleanup requirements. But they've been meeting with the Bloomfield Board of Health, and since then have learned that DEP is requiring further soil testing at the site.
Whether any of this endangers the canines that have been enjoying the dog park is unclear. Most worrisome, says Pyle, is the contamination that kids at the school might have experienced when the factory was still operating and fumes frequently floated into the neighborhood, pre-2000. "You wonder if there's any sort of cancer clusters," he said.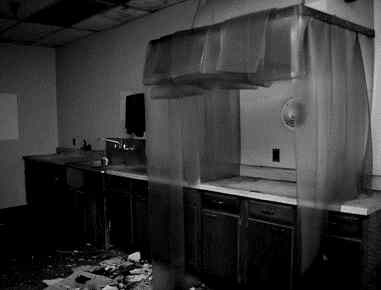 North Jersey Exploration Pictures